We are the Leading Car Breakers in County Wexford
Byrne Car Dismantlers are the premier car breakers and recyclers in County Wexford
We're based just outside Gorey in County Wexford. and we are here to supply all your used car parts needs.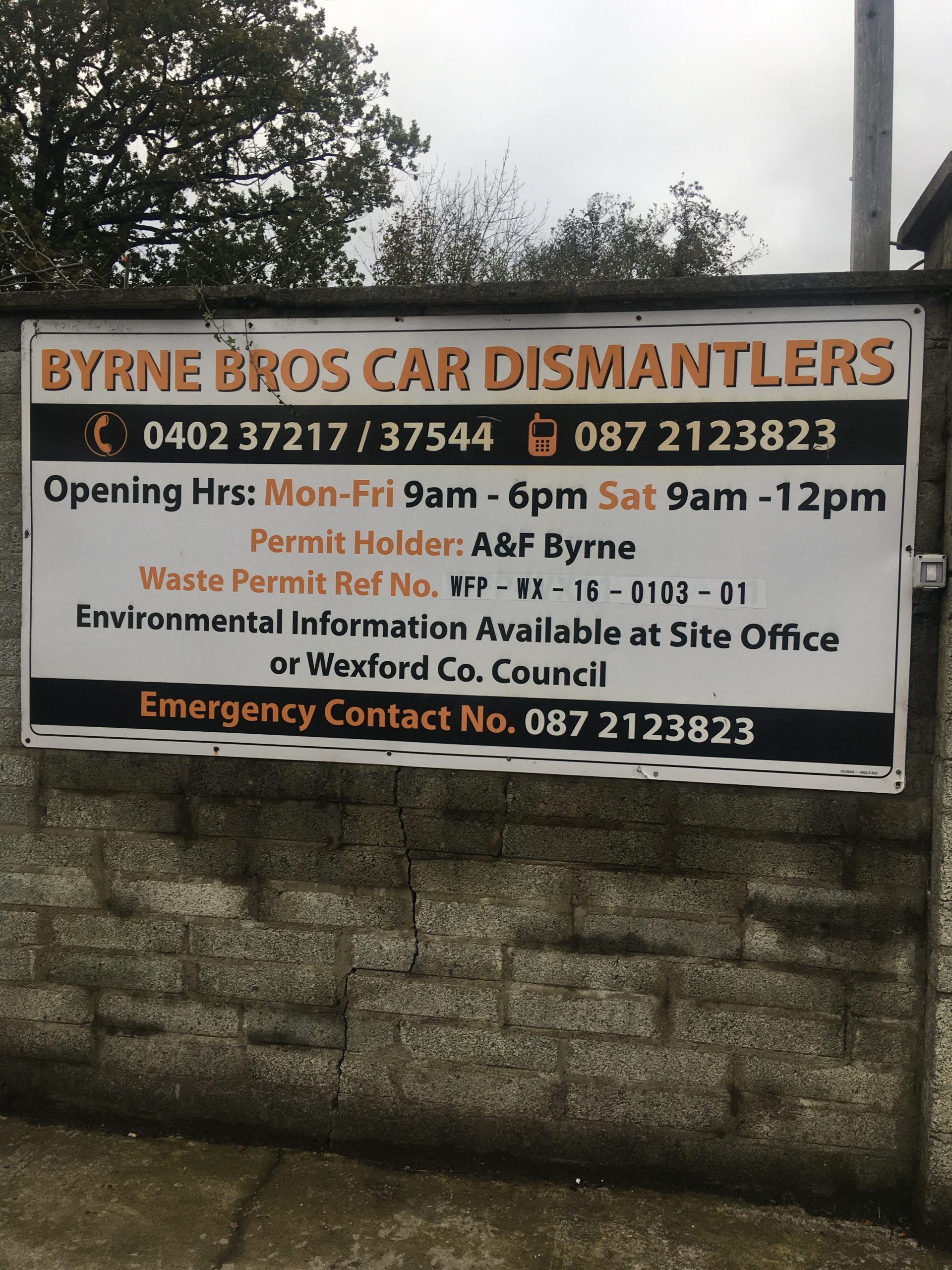 All our vehicles are broken up and recycled at Tinnock,  3 miles south of Gorey and just minutes off the motorway, where we work to the to the highest environmental standards.
Whether you're a small vehicle owner,motor mechanic , or car dealer, our goal is to help you locate the right part you.
Trade and public enquiries welcome.
Byrne Car Dismantlers began  business in since 2011 and over the course of the last 18 years  have developed extensive experience in car breaking, car recycling and supplying car parts.